New Cadillac Parts Cars

1963/1976 Cadillac Sedan Devilles Coupe
719-529-9624
New Arrivals
Febuary 2nd 2011
New arrivals to Classic Cadillac this month are a 1983 Cadillac Coupe Devile; 1983 Cadillac Sedan Deville. Both these Cadillac are rich with rust free panels and fenders, doors; hoods. Please email me for pictures of these classic cadillac's. Also to new Cadillac parts is a 1955 Cadillac Sedan and 1977 Cadillac Coupe, again these cars are very much rust free with clean hoods, trunks, fenders; doors.
New Arrivals
New to our parts car are these four door hardtop 1963 Cadillac and 1976 Cadillac Sedan Devilles, the 1963 Cadillac is complete, however you see the all important front bumper assemblies and hard to find front bumper ends are missing in the pictures, these are stored safe, please contact us for more information and pictures, the 1963 Cadillac Sedan has good rust free parts, doors,hood, trunk, and clean glass, the 1963 Cadillac has most of the original engine, but the transmission has been sold, most of the trim is here on the outside, but has many dings and is not our best 1963 Cadillac parts car, however, all the trim on the insides are clean and good road users condtion…….The 1976 Cadilac Sedan Deville is another complete Cadillac, it has a complete 500 engine and transmission, all the trim on the outside is in fair condition, the 1976 Cadillac has also good clean doors, hood, fenders, and trunk, most of the insides are there, and again in fair condtion, the 1976 Cadillac does have good clean fender, again if you would like any more information please call or email regards these two new parts cadillacs 1963 Cadillac and 1976 Cadillac…….For more information on these Cadillacs, please call 719 523 4462
New Arrivals
This 1978 Cadillac Fleetwood Sedan has good clean of rust front fenders, door, hood, trunk and clean front and rear bumpers, the front and rear lights on this 1978 Fleetwood are in fair condtion as well, most of the 1978 Classic Cadillac fleetwood trim on the outside is there and in fair to good condition. The insides of the car is in poor but usable condition, however the Colorado Sun has played a big part in this 1978 Cadillacs poor inside condition. This 1978 Cadillac Fleetwood Deville engine was running when it arrived, but has since need a new fuel pump to run, however, the Cadillac engine runs strong upto this point, all engine parts on this 1978 Cadillac will be sold as is….. Also on new arrivals is a 1978 Cadillac Fleetwood Brougham this 1978 Fleetwood Brougham Cadillac four door have also great panels, fender, hood, trunk and hood, some of the inside again is worse for wair due to the Colorado sun, however the 1978 Cadillac Fleetwood Brougham Cadillac has a complete engine, and trim for the outside, all bumpers front and rear are clean, please email for pictures for this 1978 Cadillac Fleetwood Brougham.
Thank you 719 529 9624
THIS NEW PARTS CADILLAC 1989 SEDAN DEVILLE, STILL WITH A RUNNING ENGINE AND TRANSMISSION, A/C,1989 CADILLAC! This 1989 Cadillac Sedan Deville parts car have very nice doors, door glass, and hardware, the fenders good, trunk and hood are very straight, the insides regards the front seats are in poor condition, however the rear seats are in fair condition and only lightly used, please email me above more pictures….. the engine has over 200,000 miles, but the A/C and computer seem to be working, most of the electrics on this 1989 Cadillac apear to be working fine. Please call me on Colorado (719 529 9624) outside of the USA call (719 523 4462) please use the email address above, 1989 Cadillac Sedan Deville, remember that the 1989 Cadillac will interchange on the 1991 Cadillacs and 1992 Cadillacs. Please email for other later years Cadillacs and parts.
1989 CADILLAC SEDAN DEVILE PARTS CAR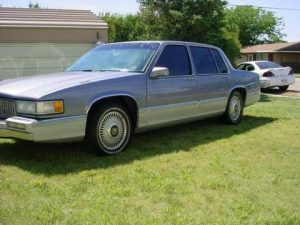 1975 CADILLAC SEDAN DEVILLE PARTS CAR,FOUR DOOR HARDTOP COMPLETE, 55,000 ORIGINAL MILES, THIS 1975 CADILLAC WILL INTERCHANGE WITH THE YEAR 1976,1974 CADILLACS, EMAIL US FOR MORE PICTURES! COLINTEXAS@HOTMAIL.COM This 1975 Cadillac Sedan Deville has good rust free fenders, hood, trunk and doors, all the trim on thei low miles 1975 Cadillac has lasted well over the years in our very dry southeast Colorado weather….. the front bumper is in very clean condition, and will clean-up very nice for a day to day runner, and make a very good bumper for a re-chromed show car. the rear bumpers are in the same shape…. all the glass is still intact on this 1975, 1966 Cadillac, most of the inside has not lasted that well  outside due to the very hot sunny days in our area, the engine as quoted is in great shape, this Cadillac was running very strong at the time of purchase, and lots of this Cadillacs engine parts would be very clean, please contact us via the blue email links at the top of the page regards this 1975/1976 cadillac.
1975 CADILLAC SEDAN DEVILE PARTS CAR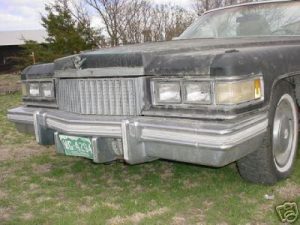 1962 CADILLAC SEDAN DEVILE PARTS CAR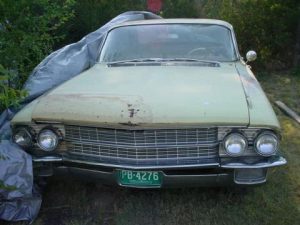 1962 CADILLAC FOUR DOOR HARTOP, GOOD SOLID ENGINE A/C PARTS CADILLAC, SOME PARTS INTERCHANGE WITH THE 1961. this 1962 Cadillac four door hardtop parts Cadillac has good clean engine parts, this Cadillac was running upto late 1980s. The 1962 cadillac four door has some interchanging parts with the 1961 Cadillac four door hardtop, the doors, door glass, and other inside items are all clean, there will be some pitting, but all would make good cores for re-chroming. the hood, fenders, trunk are in clean condition, the front fenders on this 1962 Cadillac has rust in the headlight areas, and the lower parts of the fenders, the fenders will need work. Most of the ouside trim on this 1962 Cadillac parts car are in fair driver condition, the grille and front headlight assemblies on this 1962 Cadillac are in fair condition, the headlight do not have pitting, the front bumper on the 1962 Cadillac are good every day running bumper, and again would make great cores for re-chroming…. please e-mail for more details.
1977 Cadillac Coupe Deville

1977 Cadillac Coupe de Ville — Front 1977 Cadillac Coupe Deville – Back This 1977 Cadillac Coupe Deville, has clean fenders, hood and doors, the insides are sun damaged, but all the outside panels are in rust free condition, the engine did run some five years ago, but has not run since…… thie 1977 Cadillac Coupe does have clean rust free bumper rear and front, the grille and headlights bezels are in fair usable condition…… before you email regards the rear bumper filler, these are all bad on this 1977 Cadillac, please e-mail me for more details, and or pictures on this 1977 Cadillac
1977 CADILLAC COUPE D ELEGANCE
1977 Cadillac Coupe Deville – Back New to this month is a complete 1977 Cadillac D Elegance two door coupe, this coupe 1977 is slightly different to the Coupe Deville, most of the inside bares the difference the 1977 Cadillac D Elegance 1977 has very clean outside steel, fenders, doors, and front and rear bumper are all clean, all the glass on this 1977 Cadillac are in great shape, please email or call on this 1977 Cadillac…..e-mail colintexas@hotmail.com or call Colorado 719 529 9624 overseas interests, please call 719 523 4462……please email for more pictures of the inside of the 1977 Cadillac Coupe D Elegance, or for any other parts you may need please e-mail or call for details. PLEASE NOTE……! We have the rear fillers!
1965/1966 CADILLAC SEDAN DEVILLE
This 1965/1966 Cadillac Sedan Deville parts car Cadillac, has very clean doors, hood, front and rear bumpers, the engine has blown a valve, but does appear to be complete, also on this 1965 Cadillac has very clean glass on all doors rear and front screen, this 1965/1966 Cadillac also has clean rust free front fenders, and rear fender skirts…. as with most of our Cadillac the sun here really does damage the inside of the cars, the 1965 and 1966 Cadillac does have a complete insides, but is worse for wear due to the sun, most of the chrome trim inside is fine, and all the 1965 1966 Cadillac door panels appear to be useable….This 1965 1966 Cadillac has not run in over 20 years, therefore all parts will be sold (as is)… please e-mail me or call Colorado 719 523 4462 or 719 529 9624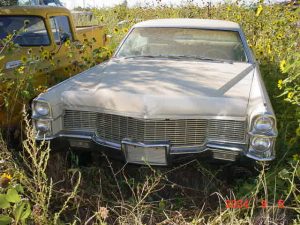 1956 Cadillac Sedan Devile
1956 CADILLAC SEDAN DEVILLE
New to this month classic Cadillac parts car is this 1956 Cadillac four door post car. It's front bumper and rear bumper are in very good shape, the front dagmars are rust free, and the rear all important rear bumper ends (Very hard To Find) have complete rust free, and no holes. Much of the glass on this 1956 has been broken, but the insides are still in great shape for it's age, the inside chrome and steel are very much all there, and orignal A/C system is also for most part intact on this 1956 Cadillac. The engine is all there on this classic Cadillac 1956, the hard to find (Batwing cleaner) is in very clean condition, and most of the A/C parts are intact. The hood and fenders; Doors; and trunk are in fair shape and appear to have no rust. Please feel free to email or call for more pictures to the parts you may need from this classic Cadillac 1956 four door hardtop.