1951/1952 Buick
On this 1951 Buick we have plenty of good clean parts. This 1951/1952 Buick has rust free fenders, doors; hood; rear trunk. All the glass, other than the rear wrap around glass is bad (e-mail me regarding the rear near perfect glass). The insides of the 1951 Buick is all there and in fair to good condition. The 1951/1952 Buick four door has front and rear seats that need restoration, but the 1951 Buick springs on the seats are still in good user condition. The 1952 Buick does have a complete engine, but this will need complete restoration. However, we are willing to part out this complete 1951/1952 Buick engine. The 1951/1952 Buick fender trim; fender scoopes that run along the fenders are in great condition for their age. Please take time to call 719 529 9624 or email me on colinhouston1@yahoo.com for more closer detailed pictures on this Buick.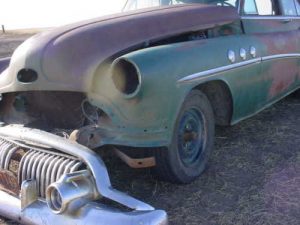 New Arrivals on classic parts on offer
New arrivals for this month is this classic looking 1980 Cadillac Fleetwood Brougham. This 1980 Cadillac Brougham has a very strong yet quite running engine (Possibly too good to part out) also clean running transmission/gearbox. The classic Cadillac Fleetwood 1980 Cadillac also has a very clean insides, the seats are very clean and all the belts and dash are in fine condition. The glass and front and rear door glass and doors are also clean and make brilliant parts for a restoration or replacment. The 1980 Cadillac Fleetwood Brougham has very clean fenders/wings and front and rear bumpers and bumper fillers. The front grille and headlights on this 1980 Cadillac are all very fine and ready for using on your classic Cadillac. Please email us for parts; or pictures from this 1980 Cadillac Fleetwood Brougham. Please also call us on Colorado 719 529 9624 anytime. Thank you for your interest in this Great American Classic 1980 Cadillac. Fleetwood Brougham.
1980 Cadillac Fleetwood Brougham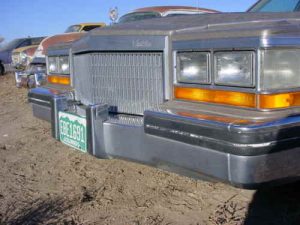 New Arrivals on classic parts on offer